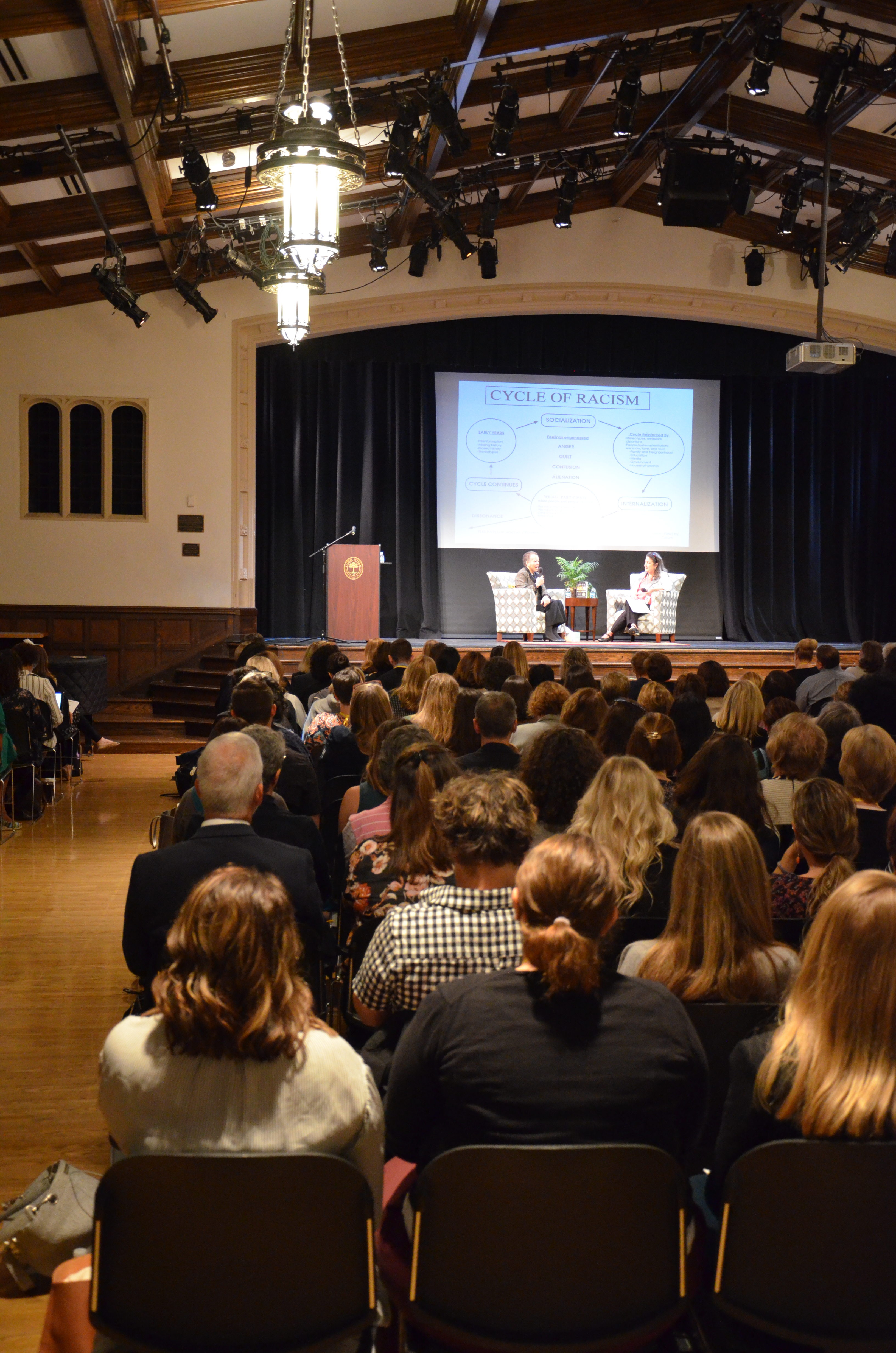 A thought-leader in higher education on race and inclusion.
Dr. Tatum is committed to starting difficult conversations to help solve problems and build community. As a leading voice on race and racism, she is often invited to speak to student and faculty groups, industry associations, corporate employee meetings and leadership groups to discuss how to engage their communities in discussions on race and what it will take to close the equity gaps now and in the future. Her preferred speaking format is a fireside chat that allows for the conversation to be tailored to the audience and encourage both a dynamic event and audience participation.
Popular themes and topics include:
Conversations on Race and Racism
Closing the Empathy Gap: Community Building Through Dialogue
The ABC's of Inclusive Leadership
Breaking the Silence: Embracing Cross-Racial Dialogue
Thank you for your interest in inviting Dr. Tatum to speak to your group. Due to a prior commitment, she is not taking additional speaking engagements during the 2022-23 academic year (July 2022-Sept 2023). We foresee that she'll be available for a limited number of engagements in the fall of 2023.